Participants
Lize Mogel
Project Director
Lize Mogel is an artist, educator, and counter-cartographer. She creates maps and mappings that bring the politics of place to the surface. She has mapped public parks in Los Angeles; territorial disputes in the Arctic; and wastewater economies in New York City. She has exhibited and presented her work nationally and internationally. Since 2016, she has been working on Walking the Watershed, a long-term engagement with the landscape, history, and politics of New York City's water supply, and the relationship between the City and the mostly rural communities that supply its water. More on Lize's work is at publicgreen.com.
---
Brett Barry / Silver Hollow Audio
Sound Engineer
Brett Barry is an audio producer and voice-over artist at Silver Hollow Audio, his studio in Chichester, NY. He hosts public radio's Sound Beat and produces Kaatscast, a biweekly Catskills podcast. Brett teaches media production at SUNY New Paltz, in the department of Digital Media and Journalism.
---
Suzanne Thorpe
Soundscape Composer
Suzanne Thorpe, Ph.D. is a composer-performer, researcher and educator living in the Upper Hudson Valley. She creates compositions with a variety of media and technology, and performs electroacoustic flute. Her sound studies and creative research explore mechanisms that amplify collective negotiations and intersubjective experience in sound and listening. They take place in a variety of forms, including performance, installation and text and have been presented and published internationally. She has been granted several residencies and awards for her research, such as the Frog Peak Collective Award for innovative research in technology, as well as grants from Harvestworks Digital Media Foundation, New Music USA, and the MAP Fund. Thorpe is currently a Mellon Teaching Fellow/Lecturer in Music at Columbia University, and co-founder/co-director of TECHNE, a nonprofit arts-education organization dedicated to dismantling social and cultural barriers in technical learning environments. suzannethorpe.com
---
Aaron Bennett is the Deputy Chief of Watershed Lands and Community Planning with the NYC Department of Environmental Protection. He is an Ulster County native, having grown up along the upper Esopus Creek in the Town of Shandaken. He holds a degree in Water Resource Management from SUNY ESF, and for the last 7 years had worked exclusively on flood hazard mitigation planning and implementation for the Ulster County Department of Environment. Experiencing five major floods in his hometown and seeing the toll each one has taken on a small, rural, remote communities is what inspired him to advocate for and assist in developing flood mitigation programming and resources in the Catskills. Outside of work, Aaron teaches skiing, coaches youth baseball and basketball, and is actively involved in several organizations, such as the Catskill Mountain Club, and the Catskill Water Discovery Center. He lives in Oliverea with his wife and three sons.
---
Adam Bosch was Director of Public Affairs for the New York City water supply from 2012 to 2022. He managed the Department of Environmental Protection's efforts to educate the public about the largest municipal water supply in the United States through community outreach, education programs, and regular communication with local elected officials and journalists. He is currently CEO at Hudson Valley Pattern for Progress. Before he began working for the DEP, Bosch was a journalist in New York for more than a decade. His reporting was published in the Times Herald-Record, The New York Times, Scientific American Magazine and other publications. His work in journalism earned six awards from the Associated Press for investigative reporting, in-depth reporting, and breaking news coverage. Bosch was also Vice President of Research and Communications at Hudson Valley Pattern for Progress. Bosch earned his bachelor's degree from SUNY New Paltz, where he also taught as an adjunct professor for 10 years. He earned his master's degree in journalism from Columbia University.
---
Diane Galusha wrote Liquid Assets: A History of New York City's Water System in 1999 as an aid to understanding the engineering, political and social history behind the resource that keeps the city alive. Raised a dozen miles from the Stilesville Dam of the Cannonsville Reservoir, Diane brought some personal history to bear on the subject, which served as good preparation for her job as communications director and education coordinator at the Catskill Watershed Corporation from 1998 to her retirement in 2018. The author of books about the Civilian Conservation Corps, the Catskills cauliflower industry and other topics, she now devotes all of her time to history, serving as president of the Historical Society of the Town of Middletown, Delaware County.
---
Marilyn Gelber was Commissioner of the New York City Department of Environmental Protection from 1994-1996. She was responsible for the development of a watershed protection plan that balanced environmental and economic development strategies and established partnerships with upstate communities. From 1998 to 2009, she was founding President of the Brooklyn Community Foundation. Under her leadership, more than $100 million was invested for improvement to Brooklyn communities in education, access to the arts, housing and community development, the environment, and human services. Prior to that, she worked for 28 years for the City of New York, including as the first woman Commissioner of the DEP, as Chief of Staff to the Brooklyn Borough President, and as Director of Neighborhood Strategy Planning for the Department of City Planning. She is a lifelong New Yorker, raised in Far Rockaway, and a long-time resident of Brooklyn.
---
Marianne Greenfield is the owner of Gravestone Cleaning Service and is trained in basic gravestone conservation. She has been a 25-year member and former trustee of the Association for Gravestone Studies, and a former trustee of the Woodland Cemetery Association in Delhi. She was awarded the bid in 2016 by the NYC DEP to restore the Pepacton Cemetery in Andes, NY. She leads gravestone cleaning workshops and presents programs and cemetery walking tours for groups interested in historic gravestone and cemetery preservation. She also offers consultation services for cemetery restoration projects. Marianne is a retired private duty nurse and the Historian for the Town of Delhi, NY. She lives in Delhi with her husband and pets.
---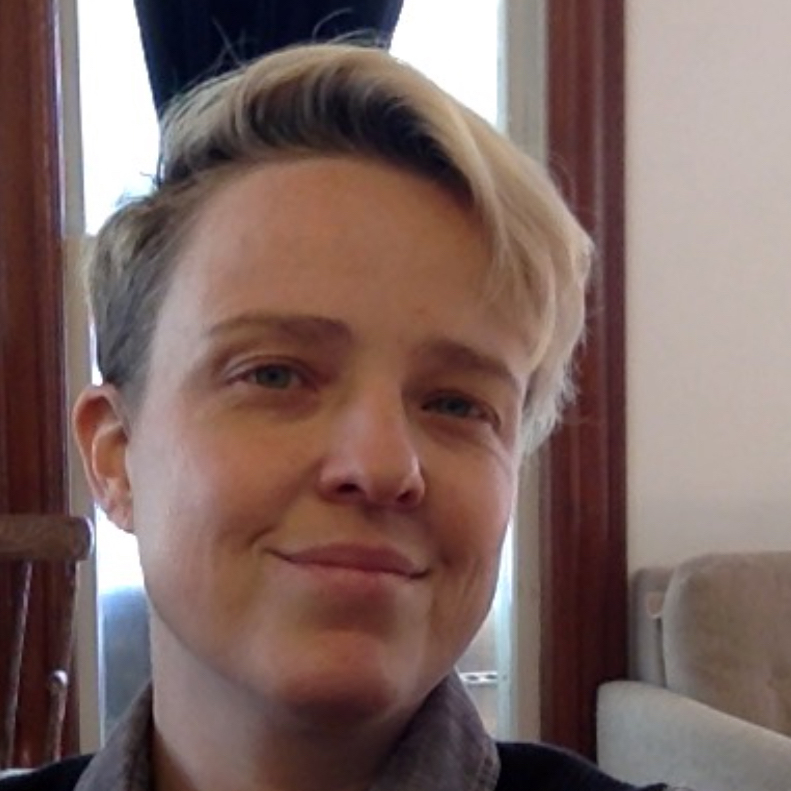 Lissa Harris is a journalist who is currently staff writer at The River covering climate change in the Catskills and Hudson Valley. She was the founding editor of the Watershed Post, a site that covered local news in the rural Catskills from 2010 to 2017. She is also a volunteer firefighter for the Margaretville Fire Department.
---
Fred is a director on the Watershed Agricultural Council and served as its Chairman for 12 years. The purpose of the Council is to do Whole Farm Planning on farms within the NYC watershed region to maintain water quality for the reservoir system.

Fred first came to Delaware County in 1958 as a summer farm hand while attending SUNY-Farmingdale where he received a degree in Applied Science. After graduation and military service he married Marilyn Micklus, and together started their career in dairy farming, first in Wisconsin, then on farms in Dutchess and Putnam Counties. They returned to Delaware County in 1965 where Fred was the herdsman on the Gerry Estate. They bought their farm on Elk Creek Road in Delhi in 1968 and operated a dairy there until 2000.

The farm is now rented to another dairyman, but Fred and Marilyn, along with one of their three children, grow vegetables, herbs, and flowers for sale and home use.
---
Timothy Knight is a freelance writer based in Middleburgh, where he also serves on the local Village Board of Trustees. His work has appeared in the Mountain Eagle, Watershed Post, and The River. He graduated from SUNY-Albany in 2020 with an MA in Political Communication.
---
Tim Koch is a Stream Educator and Hydrologist with the Ashokan Watershed Stream Management Program (AWSMP) and Cornell Cooperative Extension of Ulster County. He received a Master's Degree in Watershed Hydrology from SUNY-ESF and has worked in water resources management for a number of years, joining AWSMP in 2018. In this role he develops and delivers educational programs on stream management, fluvial geomorphology, and watershed hydrology for municipal officials, technical audiences, and the public. He also conducts applied research and assists with stream assessments and restoration project monitoring. He is originally from a small town in central New York, is a volunteer firefighter, and in his free time enjoys being outdoors with his wife, daughter, two big dogs, and cat named Turkey.
---
Ann Roberti is President of Catskill Mountain Club (CMC) and Friends of Bramley Mountain Fire Tower, an offshoot of the CMC that was formed to return the original Fire Tower to Bramley Mountain. She is the organizer of the annual Andes litter pickup which has been cleaning about 20 miles of Andes roads for 13 years now. She is a hiking, paddling, bike riding and snowshoeing enthusiast, and is a Regular and Winter member of the 3500 Club. She is an initiator of the Catskill Mountain Club's trail building efforts and one of the two main trail designers for the CMC, as well as trail builder and trail maintainer.
---
A life-long resident of the Catskills, Alan is a former accountant and small business owner who was elected Supervisor of the Town of Middletown in 1990. In 1991, he helped found the Coalition of Watershed Towns and became a chief negotiator of the New York City Watershed Memorandum of Agreement which established the Catskill Watershed Corporation (CWC). Alan was elected the first president of the CWC Board of Directors in 1997, and was named to the Director's post in 1999. Alan retired from the CWC in 2021 and is enjoying life outdoors, doing what he loves to do.
---
Todd Spire is a lifelong fisherman. He moved to the Catskills in 2008 and has been fishing Esopus Creek ever since. In 2017 he founded Esopus Creel, a fly fishing shop in Mt Tremper, NY that offers gear, lessons, and guided trips. Skilled in dry and wet fly presentations he also specializes in tight-line nymphing in the traditional Catskill style. He is a board member and former Secretary of the Ashokan-Pepacton Chapter of Trout Unlimited. His photography has been featured in Eastern Fly Fishing Magazine and won the Orvis 2017 Fly Fishing Photo Contest. The turbidity that followed Hurricane Irene inspired the design of his fly, The New American, a modernized hybrid of a traditional Pheasant Tail with Gordon Hill's popular fly, the Nymphomaniac. The New American is included alongside several classic Catskill patterns in the Jerry Bartlett Angling Collection in Phoenica, NY. He has been featured in The New York Times, Edible Magazine, DVEIGHT, And North and Escape Brooklyn.
---
Funders
The Views from the Watershed Audio Tour is funded by the generosity of the Catskill Watershed Corporation, in partnership with the NYC Department of Environmental Protection; Humanities NY, with support from the National Endowment for the Humanities; and the O'Connor Foundation.
Community Partners
Web Design
Thank you!
This project would not have been possible without the support of Jesse McDonald, Wendell George, Katie Palm & Kelli Huggins.